Worse Than Death
October 27, 2009
As I stood, dressed in dark blackness, and white cleansliness;
On the verge, in the foggy lust of the city lights.
I looked upon it in such grief, such dissapointment;
More than dishonor, less than cleansliness.
Worse than it seemed; I sat, whispered, and turned around;
Right than right there, I stood and exchanged my beaming eyes,
With his. He stood tall, in the darkness; his robe of black.
His blade glimmered, shined, silver.
As I looked my eyes turned plush;
My mind went blank; I began to sobber;
My body releasing whatever tears it could withdraw.
I fell dreary to my knees, as the world I had known for years upon years;
Was swept from beneath.
The week there after, I was put six feet down;
Also brought seldomly up. As I looked down I saw
Complete emptiness.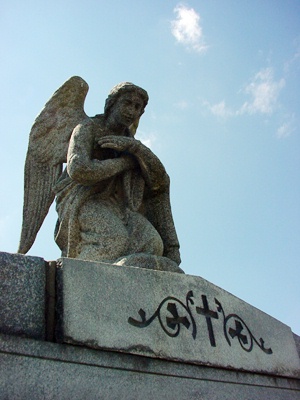 © Greg K., New Lenox, IL