Just a Boy
October 17, 2009
DJ promised forever,
Forever was a game.
His heartbreak character
Will only get him fame.

He's good with his words,
He knows what to say.
DJ will convince you
To give your heart away.

DJ's a gentleman.
Roses, he'll buy,
But after awhile
You'll just want to cry.

"I love you" is just a line
He didn't know it'd offend.
Did anyone tell him
This is how it would end?

Don't believe his excuses
They're all just a lie
In time, you'll see
he'll only say "Good-bye."

He'll break your heart,
Crush it in two.
And the most pain you'll cause him
Is a stomp on his shoe.

He's not worth your time
To him, you're just a toy
But maybe you'll see
He is just a boy.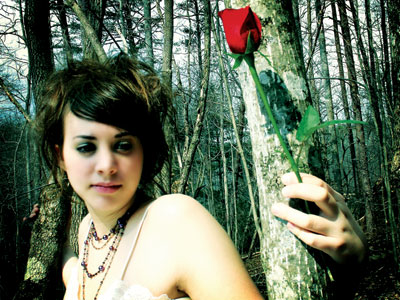 © Michelle B., Blairsville, GA