erase.
October 16, 2009
From the beginning I knew
that this was way too good to be true.
Yet I bought into every lie
and clung on to every word.
Where do I go from here?
This was everything I feared.
But here I am again.
Broken. Weary. Dead.
You swore you'd never hurt me.
But look at me, just see.
I'm deteriorating, crying
and I'm down on both my knees.
I've lost sense of all direction
you can't fix me, no corrections.
Just forget me, don't pretend.
Give me time and let me mend.
Though a piece of me is gone
I must pick up and move along.
I just want what makes you happy,
for you to be with the one you love, even if it's not me.
Your touch it reminds me of all the better times,
when everything was okay, everything was alright.
Now I must erase you,
from my thoughts and from my mind.
But I will keep you here in my heart,
loving you although you're not mine.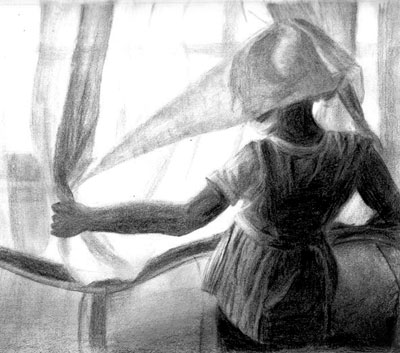 © Kelsey M., Davenport, IA