Dust
MAG
October 9, 2009
Tears slide silently
across the wrinkles of her face.
Her eyes, orbs of overflowing sadness.
She's staring at me,
her purple eyes burrowing through my flesh,
muscle,
bone.
I'm uncomfortable.
The X-ray eyes see past the dirt,
the grime,
the blood of five years on the streets.
Her eyes gave her away;
I'm sure mine did the same.
I pull awkwardly on my clothes,
trying to right myself somewhat.
She continues to stare,
tears flowing more profusely,
salt combining with drippings from her nose,
with mucous pouring from the corners of her cherry lips.
I've done as much as I could,
straightened my coat,
flattened my hair.
My voice is dusty from lack of use,
riddled with cobwebs it comes out as a small squeak,
a mouse in the darkness.
"Hi, Mom," I say, my purple eyes blinking nervously as I speak.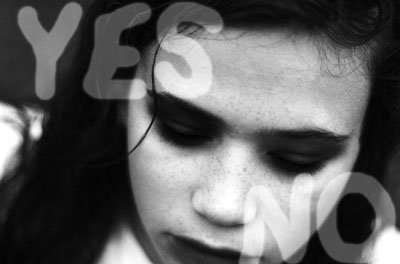 © Sandy H., Woodbridge, CT