Missed My Chance
September 28, 2009
I see this girl sitting in front of me.
She smiles and gives kind gestures to me.
She smells the way angels ought to smell.

I stare into her eyes and think real deeply.
She still looks at me and then I freeze.
I can't move all I can do is staring.
Gosh what beautiful brown hair.

I think real deeply as times go by.
And wish I don't have to say goodbye.
I look at her still dumbstruck in passion
Gosh what a what beautiful eyes

I see before a goddess of multitudes.
Then she smiles and I froze
Gosh what a beautiful smile.

I look at here every moment I spare.
Still I freeze I loose every moment I spare.
Then the bus stops and there,
There I lost my chance.
The chance of possible love…..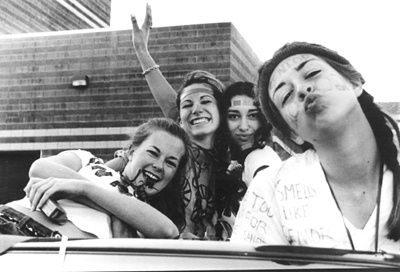 © Sara B., Marblehead, MA