Isolation
October 4, 2009
dingy gray
concrete blocks
were his surroundings.
an ant,
small and black
trickled down a wall.
water dripped somewhere,
echoing
to his ears.
"Hello,"
he greeted the ant,
monotonously,
his eyes empty, like the concrete embracing him.
"You are trapped too,
aren't you?"
The ant crawled on,
Into a small crack.
"No," he answered.
"tis just me."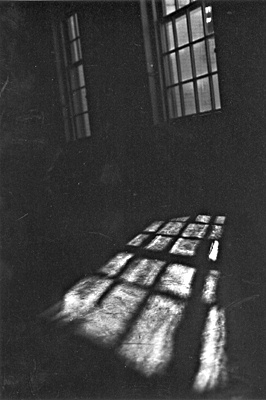 © Mary A., Fullerton, CA