That one summer
October 1, 2009
She is willing to listen to me, willing to help me become what I want to be, willing to help me through that bad break up, willing to show me that everything will be okay. She is a true miracle of mine. So why can't I help her now?

Its summer now. The sun is hot and scorching. The water is cool and refreshing. Although my tears make it worse, I can't seem to stop crying.

Her hair is all gone now. Her hopes and dreams are flying by quickly. There isn't anything I can do but love her, hope that everything will be okay, and pray.

She is almost gone now, my tears are streaming down my cheeks, I grab her hands and whisper...

"I'm sorry there was nothing I could do, I won't ever forget you, the days we've spent together make me happy when I think them over, you are the light of our endless friendship..."

I put her hand on my heart

"You will always be right here." And then she says so soft I can barely hear, "I'll save a house in heaven for you , we will be next door neighbors."

And then she was gone.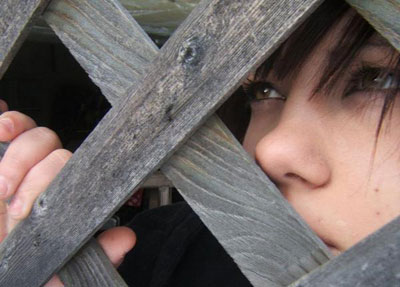 © Krystal B., Bloomingdale, IL