Best Friends Don't Mean Forever
September 19, 2009
I see you with her,
And not with me,
Don't you remember,
All that we used to be?
Because, i see it in the way you look,
That we're growing apart,
Now it's like an awful storybook,
And it's just the start.
You laugh,
Break my trust,
I don't want to accept the facts.
What in God's name happened to us?
You really don't know what you do,
And that's what kills,
The truth to you, well, it shouldn't be confused,
We will be like this until the world stills.
Really, I thought that you were my confidant,
And now I'm trying not to sink down into that pit I was once in,
Screw my needs and wants.
It's too late now; the bond is growing thin.
I'm sick of giving,
But you'll never be sick of taking.
This is not life worth living,
My heart is past breaking.
I guess that we weren't what i thought,
And now the lesson's been taught.
The rule was learned,
The tables won't be turned.
This is the end,
Goodbye my friend.
Now i must never remember,
All the times we were together,
And i know now,
That best friends, don't mean forever.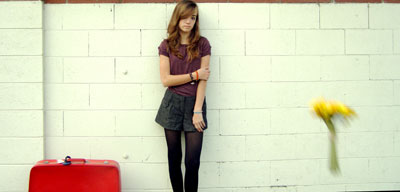 © Austin K., Studio City, CA