Could it be true?
September 7, 2009
Could it be true that as you get older you get more conclusive about that one person you want to spend the rest of your life with?
That he is truely out there even if you've already met him once in the past.
I cannot believe I am here right now.
At the point where i am fully in love and ready to be there.
It feels magical, like nothing on earth.
It almost feels alien to me.
To be loved.
Can this really be what it feels like?
Oh the joy it brings me!
To look at his face or to just hear his name sparks the biggest smile on my face.
TODD!!!!
As if somehow his name is the very definition of love.
Can it be true?
Oh but it is true!!!
It has to be...
How else can this feeling be explained?
Pure science??? NO!
This is love not a fairytale.
This is real not make believe.
Can you believe it, That I am in love with this boy!
This godly boy..
Oh but I am!
He is the very plan I waited for my whole life...
And now it's here!
It's real..
It's true.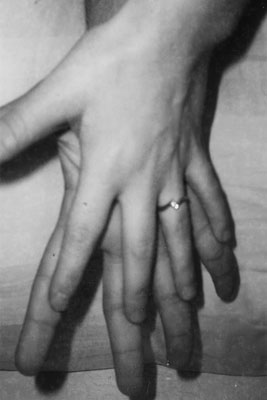 © Heather H., Phoenix, AZ