Act I
MAG
September 15, 2009
A new age is dawning in the world of myself.
I am not going to be anybody but the girl with the guise of deep dark brown eyes and hair.
I'm going to stick to this path.
I'm going to keep my eyes on my heart,
And my ears on my head,
And my soul in my hand.
I'm not going to get knocked down.
I'm not going to lose anything because I have nothing else to lose.
I will walk right through the scarring fire that ricochets throughout the insipid hallways.
The whispers will follow, just as they did last year from the girl who stole my friend.
But that was act II.
This is act I.
Where the smiles are still new,
And the grimaces are still ignored.
And the prying eyes and curious oral cavities that spread the anecdote like its ecstasy are barren to my presence.
The cast is still being introduced,
And I'm not going to vie for the lead.
Let's leave that to the rotten apples.
The scenes and the acts and the plots and the sets are all concepts that we create with our lies and truths.
Sometimes it's better to just hang out backstage and let the drama unfold
Without me as the center of it.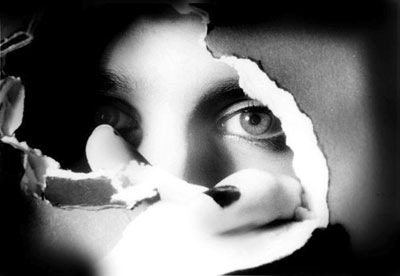 © Tabatha B., Peoria, IL