November
MAG
September 7, 2009
She's sitting in the cracked brace of an earthen tree,
curls undulating like falling crescents and smoke,
a riven Polaroid in her sepia hands.

And she looks like she has the voice of an ocean
and the scent of reborn lilacs, but she only wishes
she had that much courage – to put herself (back)
together and yell until she has galaxies and stars
pinned up against her lips.

Her grandfather used to hold out his withered palms
and hand her words that said wearing half-hearts
was a sin, that her soul could break her mother's
diamonds and still be whole.

And she wore his poetry on her skin
like little jewels that made her beautiful,

until he chose the heavens and undid her stitches,
leaving her with lungs that burned like autumn leaves,
(November pale in comparison).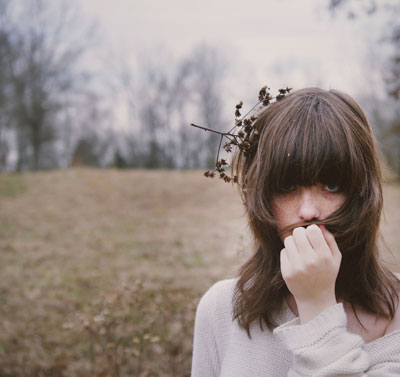 © Alex D., Russellville, AR