A Walk in the Woods
September 1, 2009
I walk into my room after a long day
The burdens of responsibility lifted off my shoulders
Laying down on my bed, I begin to dream

My bed is soon a log, seams running along it's surface
My pillow is now a rock, hard and rough, but fitting to my tired head.
The bedposts are trees, green leaves hanging of their branches
The walls are now no more, and in their place, a forest

I decide to take a walk in the woods,
For the woods I love so dearly
Walking through bushes, and trees, I look to my right.
Three birds sit on branches of a tree, singing softly
Their voices are sweet music to my ears

I continue through a group of pines,
Their needles brushing against my cheek.
Morning dew sliding off and onto my face.

Slowly, I walk into a small clearing.
Animals are gathered there.
One walks up to me, it is a deer.
It comes to softly lick my face,
And I can smell it's damp breath.

I now walk back to where the log and rock lay,
my walk in the woods coming to an end.
laying down on the log, I close my eyes
And when I open them, the woods are gone.

The log is now my bed,
And the rock is now my pillow.
The walls are now their natural sheen of blue,
and my bedposts are now in their norm.

That was a nice walk in the woods,
for the woods I love so dearly.
I will return to the woods tomorrow,
in hopes of seeing the beauty again,
The beauty of the Woods.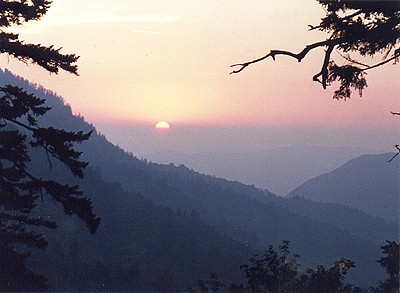 © Nicole P., Gouvernor, NY