Bloom
March 5, 2021
I stand next to you even if I know I shouldn't...
Even the thought of you causes my lungs to swell,
the intoxicating feeling of being with you makes me crave to never leave your side.
I know it's for the best that I leave but I can't,
the idea of being without you leaves me with a heavy heart.
The thought of your love is so sweet that being without it makes it hard to breathe.
As the days I stay grow my lungs began to become heavier as the flowers bloom...
They spread like a disease; it's truly a beautiful tragedy.
My love for you remains as I watch you fall.
A tragedy indeed.
The punishment for my selfish wish to stay beside you is death.
A punishment that I accept fully with open arms.
But this acceptance causes the flowers in my throat to bloom.
I had never once seen these feelings I carry as a burden,
Much rather they are seen as a blessing.
I have committed the crime of loving one who would never reciprocate those feelings
Therefore the flowers will swallow me whole.
A field, one like that we lay in is what has become of me.
The flower crowns on our heads.
You are the reason I live and yet you will be the reason I die.
Once I become one with the flowers you shall find out about my feelings.
And there I wish to bloom in your heart and forever be with you.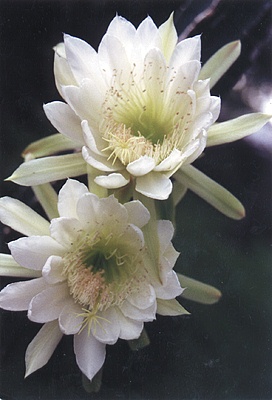 © Lindsay T., Vernon, TX