False Lover
July 23, 2019
Fake and Meaningless,
All your words, and every kiss
Those sweet words you'd say to me,
I felt so light and finally free.

I gave you my heart, you threw it away
I gave you my love, nothin' more to say
I was blinded by you, your dazzling charm,
I never saw, how you truly are

Fragments of my heart,
Float endlessly.
I fall apart,
easily

Days go by, I see your remnants,
White lies and false bliss.
You weren't true
You infidel

I see you dancing with another girl
I try to smile —
But I love you still
You're unknowing in newfound bliss

Your false sweetness, caring, all the lies,
all lead to my own demise

Why do I hold you close in my heart, despite it all?
Why do I torment myself with your happiness,
When I am left with emptiness

Over and over, the cycle repeats
'Til one day, I find peace

All you'll ever do is hurt those in your trampled past
Truthfully, you'll never last.
I'm over you, you're with someone new
My heart's in a new place

For I have found true bliss
From within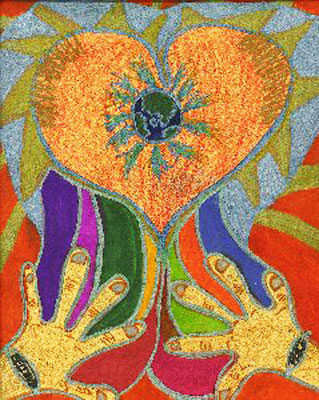 © Amanda P., Clermont, FL