a letter from Tupac Shakur to Marshall Mathers (Eminem)
February 21, 2019
Dear Marshall,

So you're the new me, huh? The new golden boy with the equivalent of a guitar solo for a voice, the kind of voice that could only be drowned out by those expensive shoes and sagging jeans.
So you're the one who was named the heir to my throne, the successor to my kingdom, huh?
You smile like me, which is to say you don't. And you've got the same people bowing down at your feet, like me, but just remember: they don't want you unless they can swallow you whole.
I'm sorry if I treated your reign like it is an act of treason against my crown, sorry for turning over in my early grave like you would hear the shift of my bones and stop your blasphemy.
But I have mercy on you now, because I know a puppet when I see one.
The only mystery to me is who controls your strings, who paints that outline of a smile onto your face.
I bet it's the same person who told you to die your hair like that, who plunged you face first into a bowl of tough-guy, who got you rockin' that white-boy swag like you invented it, like you made up that hiccup in your step and those diamonds in your ears.
But I remember that. I remember being there, like you, just another wide-eyed kid with a rhyme and a legacy to make.
I was happy being dope, but then I got too doped to be happy, and it looks like you're going the same way as me.
Marshall.
Eminem.
Son.
In Hollywood, they put those stars into the ground because that's where their stars end up.
The only reason you haven't gotten one is that you don't have the strength to be their beautiful corpse yet.
Your proud chest can't handle the weight of this tombstone, but man, it will. Someday, it will.
I wonder if you know how you came to inherit this land.
I wonder if you know who's blood gave you that swagger and that filthy mouth, who taught you not to smile with your teeth and talk so fast.
You are one of the saddest clowns I've ever seen, Marshall, and I've seen so many. But I know it's not your fault.
It's theirs.
They do this to us, make sure our faces pay their rent and buy them cars with good gas mileage, make sure our raps give them fame and give us what we think we want.
I know you've figured out by now that white t-shirts won't cut it at the Oscars and only plastic surgery makes you picture perfect.
Oh, you poor boy, you ain't so different from me.
You and I, we know something that only a handful of people know.
That on the few nights you're not on stage or signing autographs, you're crying.
Wondering "Where did my childhood go?"
That crown is too big for your head, boy, you ain't old enough to be a king. Even I wasn't old enough to be a king.
We are children in a world that already demands our blood and bones and teeth and throats.
Funny, isn't it, how they make us into icons so young, like if they glorify us earlier, they can glorify us longer.
Britney didn't just go crazy, Marshall, at least not for no reason.
No, that girl tried to shave. Her tiara. Off.
She knew that being royalty isn't as great as it sounds.
Marshall, boy, they will make you into a mummy. They will make you into a show.
And then, even in death, someone will prop you up, reattach the strings, coat your face in makeup, and then your funeral will be your greatest concert
Ever.
Sincerely,
Tupac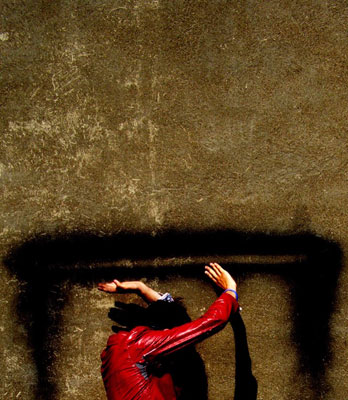 © Dama D., Altamont, NY