What it means to be a bird:
December 14, 2018
Let him ignore you and pretend it is you who is ignoring him.
Find a couch of solitude; open a book and read.
Why are your lips still blue? Sip your coffee.
Forget to say goodbye.
When you witness the wings of marriage diverging,
say nothing. In two days you will be free,
and you will buy yourself a pack of cigarettes.
You are almost eighteen.
Laugh until your lips turn blue.
Remember your grandmother who has run out of money.
She fears your love will extinguish with it.
Those wings that grew from your chest. They sting,
but they mean you can fly. Never take a man's hand,
especially when it's offered in your heart's direction.
He made you laugh when you should have cried:
"Why do you mask your brilliance?"
His blue tongue touched those words. They cannot count.
Someone told you the other one will kiss you.
Green was always your color anyway.
Make yourself believe you hate him. He was your first kiss,
but you didn't tell him. You were afraid to let him be special.
See the hand that was offered at your bosom. The headlights,
stare them down. Use the wings your soul splintered.
He hurts you, but you do not hurt him.
I'm sorry.
In your chest, you have a heart. Protect her.
See those girls? They are your friends.
Look at the wings they tore. Watch them soar.
Bite your bottom lip.
Move your fingers. They are falling asleep.
Their marriage had been falling for winters now.
Where was the sun when they needed her?
Say nothing. Don't let your eyes freeze like your lips.
His eyes were blue--
Remind your heart it wasn't her love. It was his.
Remember him? The one someone said you would kiss?
Make yourself want him instead. His car is green like you.
Get in. Your heart will be safe in here.
Be a bird.
At the end of the sidewalk, there is a stop sign.
The car stops. You fly.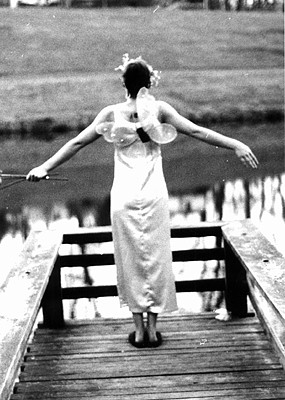 © Jennifer T., Cincinatti, OH