The Magnificent Seven
August 11, 2018
It is impossible to sum up great friends in such few words;
Or to tell the story of how our paths converged;
But I've decided to give this a shot;
I'm sad to say this is the best I've got.

[Chloe]
Our friendship is true and strong;
As sisters do we belong;
I can always count on your good grammar;
And your humour hits me like a hammer.
I hope we'll still be close when we're old and grey;
Who knows, maybe we'll meet one day;
Good and honest people like you are few;
Sissy Chlo Chlo, thank you.

[Cat]
Too many secrets and too little time;
You're as graceful as your beloved feline;
Thank you for trusting me as much as you do;
I won't betray you like a smelly, old shoe.
You're smart and you have your head on your shoulders;
Your creativity can sure move boulders;
You truly are a magnificent writer;
And sure as heck are a pretty strong fighter.

[Aidan]
I guess I have to keep this nice;
Just a few insults will have to suffice;
You're pretty loud and you have smelly armpits;
And there's no way you can compete with my wits.
Now on to a more serious note;
Get ready bro, this is something you'll want to quote;
I suppose you're not someone I want to smother;
And you really are a pretty darn good brother.

[Rev]
By now you've been gone too long;
Continuing without you just feels wrong;
I miss all of your terrible puns;
Your personality is brighter than a hundred Suns.
You know how to start a revolution;
You're never one to be outdone;
You're super kind and empathetic;
I'm sorry I couldn't be more poetic.

[Angel]
A beautiful girl with wings made of gold;
Not one who is afraid to be bold;
You have faced many challenges, though;
I wonder, can you see your own halo?
Your kindness is bright as day;
So bright that you light everyone's way;
I bid you good luck and a long, happy life;
I wish you didn't have to deal with so much strife.

[Star]
So many laughs and made-up words;
We have the same idea when it comes to passwords;
You're always there to listen and aid;
And I can't possibly thank you enough, I'm afraid.
You're my fellow escapee from the asylum;
You make life so much more fun;
If you left Cloudtown I'd sorely miss ya;
Because what would I do without my knife-throwing clone sista?!

[Wolf]
A magnificent writer and a wonderful individual;
You always listen and I hope I'm reciprocal;
I'm glad that we tend to think alike;
Our journey together has been quite the hike.
You make me laugh so hard I cry;
And when it's time to say goodbye;
I count the seconds until we talk again;
I'm beyond lucky to call you my best friend.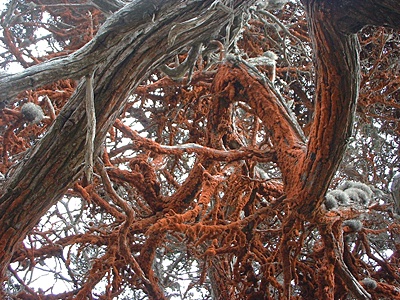 © Tyler B., Buenos Aires, Argentina