Memoirs of Love
March 16, 2017
I stare at the roof, speaking into a microphone
Pretending you're at the other end of the line
I can only imagine the silence, across the telephones
No baby, everything ain't fine.
I am a fool, more so in love.
Crazy and barbaric were my deeds.
How could I hurt a gift from up above
How could I unkind I have been.
For you are beyond special to me, oh my loving wife
Special is an expression too meek
You're my heart, my thoughts, soul and life
Every hour spent alone, feels more like a week
As your silence hangs over my mind
A mind that was abuzz with your voice
My veins were flowing full of your warmth and kind
For my unruly actions, this was the price
Your love is like a brilliant glass and I am like a stone
Through your eyes I could see the spectrum of life
Refracted on to me in a kaleidoscopic cone
Placing me in your rapture, drowning the background strife.
In my excitement of swriling in these psychadelic shades
I jumped too far ahead and broke off a piece of you
My heart stopped still, as my mind was in Hades
"How could I do this to a love so true?!"
Your crystal clear love, now bleeding scarlet pearls
Frozen in my place was I
My head unsteady, in sheer fear did it swirl
Tears of blood my eyes did cry
Time will mend your bleeding love, the wounds shall slowly heal
Tis true, though no less a truth so sour
Tis more concerning that it break at all, tis concearning that you are to deal
With any hurt at all, my heart's lovely flower
A promise I shall make today, an oath in my blood
Never ever to harm and to let anything so much as touch my wife
And come may pouring rains, snow, burning heat or floods
I shall love and protect her with my life
This oath by which I shall abide, forever and after
Not only for this lifetime, is this oath
Where ever your soul may travel, I write a new chapter
In the timeless memoirs of love, of us both.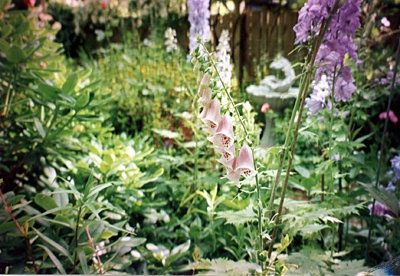 © Violet B., Phoenix, AZ