(A Song and a Poem.)
February 8, 2015
{ ... }
cause mama didn't want her them to feel the pain
but they still - they still felt the pain.
cause daddy left when he didn't suppose too
and mama cried in her bed, feeling alone
as the warmth slowly left this home;
God, please bless this broken home.
i know, i know that daddy seemed like a thief
because he stole of what was left of a family,
but he's still part of the family what is left of this family.
he was just a blinded thief,
so blinded that he didn't see the blurred tears
that shattered and cut us in so many places.
daddy, i don't think you know that mama
is crying from pain and fear and exhaustion;
i don't think you know that mama's scared
and trying to earn money so we can survive;
i don't think you know what we've been through through
or what we're going through cause while mama's here,
you're on the other side of the world.
{ ... }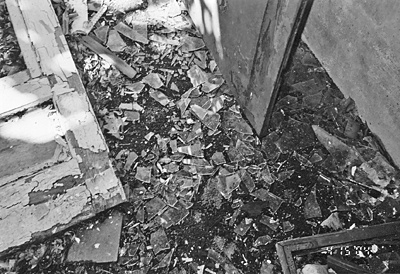 © Gary C., Pequannock, NJ