Shall I Compare Thee to a Banded Krait?
November 10, 2010
Thou art a Serpent; thou dost slither and glide
up unsuspecting shoulders to give a harsh hiss
in the naïve ear where deadly words settle inside.
Hypnosis daren't send one into the dark abyss,
but when it does, O Cursed Serpent, thou art to blame.
From whence comest thou, wicked smirking snake?
To whisk an innocent soul into your scouring, toxic flame?
Revenge comest often after thou, but every sword you break.
Poison green-striped or red diamond-backed
thou dost appear in many-a-form,
but a sulf'rous fume lingers wherever thou hast hacked
and O how many a heart hast thou made into thy dorm!
Canst thou hear, thou venomous Banded Krait?
For, someday soon, one will come to twist your fate.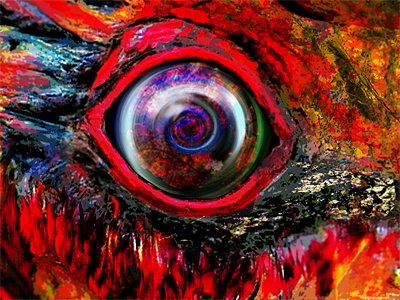 © Tom M., Philadelphia, PA