West Sands
March 15, 2010
Could the sand become glass and tear me to pieces?
Could the sea become ice and crush me to sand?
Could the earth break apart and swallow my body?
The sun fall to earth and its heat scorch the land?
Could the wind dissolve me until nothing was left?
Could the grass become strangling brier?
The castles I build devour the trees?
The trees become towers of fire?
Could love for the land leave me bereft?
Could hate for it help me survive?
Oh those futile hopes to harness the sea,
Respect for it keeps me alive.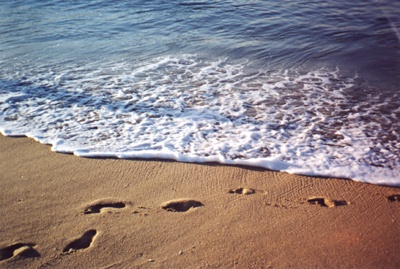 © Daniel M., Phoenix, AZ