the shadow
February 7, 2010
the world around
began to fade
as it took me down
in a brazen shade.

the autumn leaves
turned to gray
the shadow of black
looked my way.

my breath, is shook
with a trembling shake.
the shadow slid closer
crying out in my wake.

the cry was loud
and the cry was high.
shook the earth
and it broke the sky.

my ears, they bled
i heard no longer.
my mouth was silent
for the shadow is stronger.

a light flared high
and the shadow fled.
off to the dark
off with the dead.

the light hung low
lighting the dark
guiding me down,
making its mark.

I knew it was God
brightening my night
pulling me closer
I know I'm alright.

though the shadow still lurks
hid in the black.
stalking the night
and you know he'll be back.

watch all your children
watch your friend
scan the shadows
for it's not quite the end.

But when you feel broken
and when you feel dread,
know there is someone
holding onto your thread.

For his arms are open
ready, holding fast.
God's will has spoken
I am ready at last.

Gone from the shadow,
gone from the dead.
Gone up to forever
no tears to be shed.

I know I'm alright
I know I'm okay
for now I'm with God
tomorrow and today.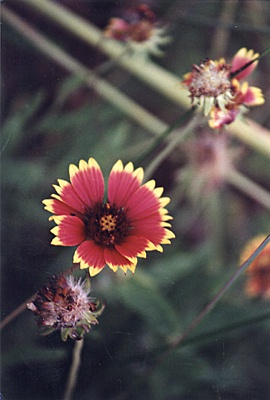 © Brian G., Phoenix, AZ