Refuse
January 30, 2010
I refuse to be contained,
I'll set my voice free!
I'll let my thoughts run rampade,
Silent, I'll never be!
I refuse to be defeated,
I'll always hold my head high!
I will not slump my shoulders,
I won't let my ambitions die!
I refuse to conform,
I'll strive to be unique!
I'll stand close to my beliefs,
Even if considered a freak!
I refuse to be hypocritical,
I'll remain true to me!
Never will I put on a show,
For others to watch and see!
I refuse to surrender,
I won't let my pride break!
I'll remain in control,
My faith will never shake!
I refuse to be weak,
Forever I'll stay strong!
I'll never be vulnerable,
Even if that's wrong!
I refuse to give up,
My endurance lies within!
I'll never bow to another,
I won't let their sickness win!
I refuse to simply fade,
I won't just drift away!
Life is one big game,
And I'm here to play!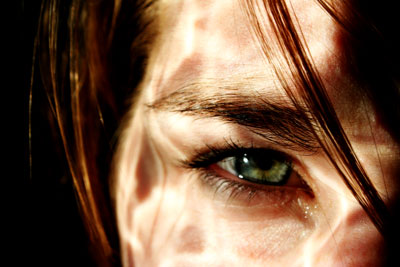 © Monica L., St. George, UT