A Lonely Bird
May 19, 2018
A lonely bird perches on a wire,
Wishing, wanting to fly higher.
There he sits, lonely and still,
Silent, without a whistle or trill.
Rain starts to fall, hitting his feathers,
But he stays, despite the weather.
He spreads his wings,
As a clap of thunder sings.
The bird dives, wings tucked tightly,
Rain falling, ever so slightly.
The bird flies to a nearby tree,
Only to have his hopes flee.

Now he knows he cannot fly,
Any higher into the darkening sky.
Or risk the danger of the storm,
He must stay in his nest where it is warm.
There the lonely bird stays,
Waiting for the sun's rays.
Wanting to fly again, even higher,
When the sky is blue, and the storm has tired.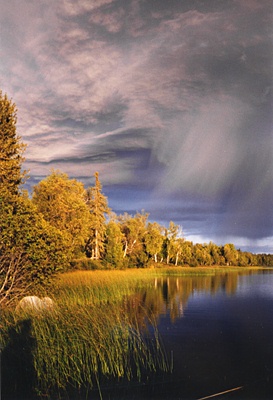 © Dustin B., Nikiski, AK