This is Our USA
April 1, 2018
The cashier at the convenience store is covered with tattoos.
Her body represents her life, all tainted black and blue.
Customers look at the girl and tell her what they think.
She hates their words but still she scans their snacks and cigs and drinks.
The man that paints the faded house has a wild, scraggly beard,
He is as weathered as the wall across which paint is smeared.
For his entire life he's worked, then fought, then worked some more.
But to the folks who own that house he's easy to ignore.
The worker speaks in rolling words not all can understand.
The struggles of two different countries she has faced firsthand.
Her voice is full of feeling but it lacks comfort and trust.
Some hear her speak, they say "Get out", but she is one of us.
The guy who wears an orange vest picks up cans and straws
By the road that leads to places that he never saw.
The cars that pass are filled with strangers heading to the beach.
They call the man the cruelest things when they point and preach.
The tired teen rides his rusty bike, wearing faded jeans.
He pedals hard, but that boy knows he'll never reach his dreams.
This wonderous world is filled with wealth, with beauty and with good.
Why there's not enough for him he never understood.

We might not see these people, but we pass them every day.
Their work, their pain, their sorrow has built our USA.
We think we're different, but we share this sky, this land, this air.
Therefore, it is up to us to make this country fair.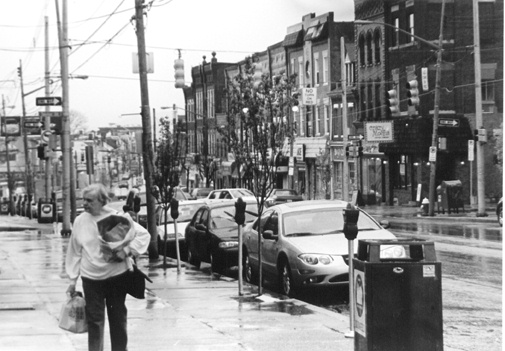 © Sydney R., Pittsburgh, PA