All These Rules Should Be Burned
April 1, 2009
I hope the world unhinges tomorrow while I'm on the way to school.
We'll block the doors
We'll take those little animal crackers from the Teacher's Lounge.
We'll grind our pencils into sand
And let the words we want to say drift on the breeze.
I'll tell my mother I want to drive her car
And my friends and I will take it for a joy ride
Down that road that makes me queasy
I'll put on the song that feels like a high dive
Feels like something new.
I'll kiss the boy with the locker by the English room
And then we'll do the Macarena.
Or whatever other kind of happy dance.
I'll call up the people that have hurt me
And make them explain
And threaten to kidnap their dogs.
I'll call up the people I have hurt
And send them a ransom in advance, maybe try to explain.
I'll scream to the clouds
And they'll scream back the meaning of life
And a shiver will go through me
And I'll understand.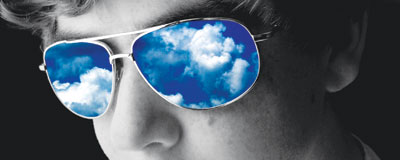 © Joseph B., Mesquite, TX