Shadows of the night
March 23, 2009
Darkness,
Black covers the mask of night
Nothing glaring,
Nothing looking,
The rustle of a leaf stirs only to my right
My peace is broken,
In the quietest of ways,
Shadows surround me,
Yet all I can see are teeth and claws,
As the darkness erupts
And begins to shape form,
Jaws above me,
And horns to my side,
It mixes and whirls,
The wind begins to roar.
I'm enveloped,
I cannot break free,
I can't see the truth, or the right,
Because the darkness lifts me.
I am one with a shadow,
And I begin to take flight,
All I am is shadow,
Only feel darkness in me,
M own blackened soul perches out,
And creates a monstrosity,
I am lost
What to do?
I feel trapped eternally,
Because a strong darkness grabs hold of me,
I no longer exist.
I am simply a shadow of night,
My heart is of darkness,
My air is of smoke,
And what used to be right,
Is now gone. Extinguished like hope.
It only takes minutes,
For my vitals to give in,
And I join the freedom of being part of the night.
I am now a monster,
As I turn to the black air and take flight.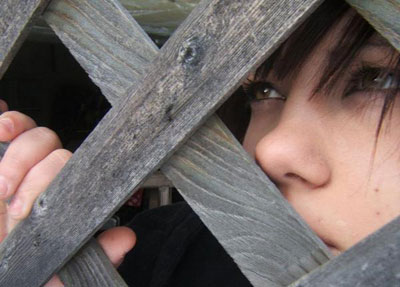 © Krystal B., Bloomingdale , IL