City on a rush
March 23, 2009
My arms lay splayed over the quiet wall,
And the cold concrete holds up my back, softens my fall.
I can see with my sanity,
I haven't yet lost my mind,
I haven't left behind my grasp of pure quiet peace,
Because the people around me,
Seem to rush to a destination unknown,
In the looming city streets I quietly rest in.

I cock my head slightly,
And I look dead on ahead,
People rush past me,
They don't stop.
Nobody stops, the flow keeps on streaming,
Deep inside my mind, I can tell
That no one keeps the peace.

The voices and noises that make the city it's own
Are left unnoticed.
The beauty of the morning, is left unseen.
All people do, is rush quickly to where their bosses await,
To rush quickly and fill out their fate,
Everybody around my wall rush,
They all run to fill out their job,
Only they are consumed with an insane fire,
They cant wait.
They cant see
All they do is run,
and to get silently to where they need to be.
And for what?
Money?
To satisfy a hungrily feeding greed that cannot be fulfilled?
Or maybe its just our nature,
To rush and leave the beauty of the morning behind,
I sat against the cold wall,
And I watched all the faces go by,
One blur of color,
All waving goodbye,
I sit there and puzzle,
I unlock an elaborate thought,
It sure isn't worth it.
It isn't worth it.
Giving up a Fresh, beautiful morning,
For your own wants and needs.


Instead,
Just stop a while. Don't rush like the others.
Sit down against a wall, and look up at the sky,
Be the one among many, to stop and look around,
Forget all your wants,
And the call of your dying sounds,
Just stop all the rushing,
Stop the willingness to greed,
And look up at the sky.
Beauty, in man, is more than meets the eye.
I hope.
I wish.
That a man would just go by me and stop,
Look up at the air,
End the tyranny of a countless blur,
Stop the rushing,
All so absurd,
And for a moment,
Escape the grasp of the city I still slump in.

Let yourself stop.
You will begin to see,
How rushing to do something
Eliminates beauty.
So hopefully here,
As I watch the night fall,
I hope the morning will bring
An end to that blur.
The morning brings a new look on my street,
And hopefully,
I will see people stop to look up.
And end the rushing.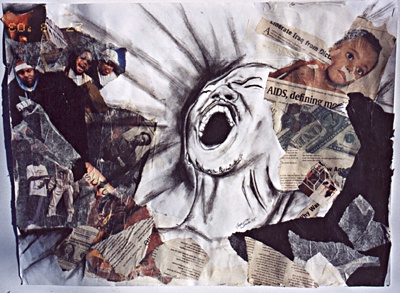 © Lashieta F., Kannapolis, NC