Beauity
March 20, 2009
Beauity
what is it?
the thing in magazins
that girls want to be
or the things on the internet
that make boys lust
or mabye it is deeper

The superficial world
is full of lies
beauity is not
just the out side
but the inside.

The beauitiful mind
The beauitiful soul
The beauitiful heart
The beauitiful skin

love doesn't just look
it feels
it lives
it choses
it is
it was
it is to come

Love is not
lust
pride
superficial beauity
but the opposite

What is beauity?
The perseption of someone else
that is probably not real
The social thought of what
hot or pretty is

Don't be
the world
Don't be
society
Don't be
some one else
be
yourself
be
happy

That is beauity
to be content
with ones own being
so tell me are you beauitiful?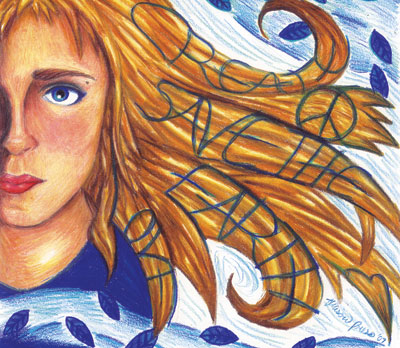 © Allison P., Chapel Hill, NC