My Evil Best Freind
March 3, 2009
The pain is in my head
Eating at my soul
To be thin is all I want
It's my ultimate goal

I was alone, I was lonely
I was without friends or love
E.D. came and stole my heart
And became my inner judge

The relationship was rocky
Scary from the start
I cry at night, I'm all alone
I hate my inner heart

Nothing makes me happy
Jokes or even friends
All I want is to be skinny
To make my pain end

I have the heart inside of me
I know he isn't right
Am I ready, can I do it?
Is it time to fight?

I'm prepared to kill the monster
Don't tell me that I'm fat
I'm not stupid or worthless
I want my life back!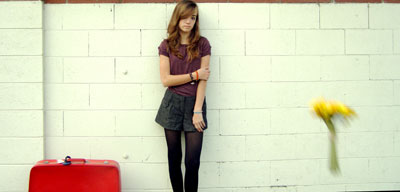 © Austin K., Studio City, CA