Wed, I say...
March 1, 2009
Wow, what a day its been...
2 months after I've turned seventeen
Having a pseudo rap battle with a sad excuse for a gangster
Why... he's just your average, everyday nerdy rankster

But, that again is beside my will
My present task... is all the way; uphill
Guess that's what you expect when you're hooked ...
To the person you love... and the books

What can you do to resolve this mess...
Someone tell me, please! Be I satisfied with even a guess
When you're at the crossroads of your life, with 2 choices...
Be practical... or listen to those voices

Those voices that echo inside your head...
Even when you're awake, or sleeping in bed
Those voices, that tell you follow your heart...
Follow, or be torn apart...

Torn to bits... to pieces ever so small...
That no one can put you back, even with pieces and all
Whatever they may do to the body, is ever so temporary...
For the wound lies on the inside, bleeding and gory

I know, you feel the same as I
Know I that you're thinking, "Why...?
Why did this happen, was it a fault of mine?"
No, never was it yours to regret, the fault is mine

For, it was not the matter of the presence of the feeling...
But... alas! left are we both, with wounds still healing
Healing.. even after this long long time...
Both of us blaming, "Oh, the fault was mine!"

But now we stand, after Time taught us a lesson
For both of us... (maybe a disguised blessin'!)
Though not as simple done than said...
But the day I rest in ease, my true ecstacy... is the day we're finally wed...

Wed, I say not of the body
Wed, I say, in a sense ever more godly...
Wed, I say in a sense ever so whole...
Wed, I say... when wed are our souls...

"Ain't nowhere I belong,
if I'm not with you
Ain't no place I call home,
if I'm not with you
constantly on the phone,
if I'm not with you
if I'm not with you
if I'm not with you
Don't know if I can trust
if I'm not with with you
all of these questions cause
if I'm not with you
I hope your expecting this
if I'm not with you
if I'm not with you baby"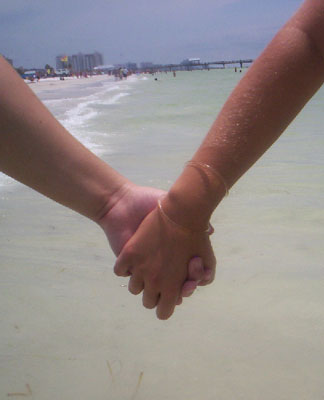 © Belinda H., Palm Harbor, FL