Terror
MAG
March 5, 2016
Terror is the color of blue plastic seats
and sounds like nails against a chalkboard
it's the taste of lead that petrifies your soul.
It smells like the heat and sweat of a boy
and looks like an anxiety attack,
it makes me feel traumatized.
Terror has the color red written all over it,
the screeching breaks from a voice and
the ringing of a bell.
Terror resembles the taste of week old food: bitter.
It surrounds you like the smell of an Axe bomb.
The sight of a dark figure panicking in a corner,
it makes me feel insane.
Terror is the silver that reflects off a knife.
It sounds like the frantic sputter of feet
it tastes like salty tears, and smells like rain.
It looks like a child's first nightmare,
It makes me feel lost and empty.
Terror is like a thirst that can't be quenched.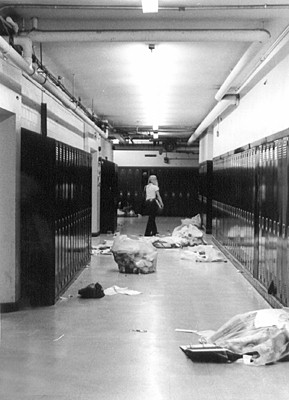 © Halsey S., Marblehead, MA