Drunk Driving
February 16, 2009
Coming back from the party,
To leave, I was ready.
I hopped in my car,
I had no drinks from the bar
Driving threw the highway,
Alone for a long way.
A car popped up of nowhere,
A party member without car,
I took a quick stare.
It was all I needed to know his state,
He was drunk as his pet.

His car ran into mine,
Leaving me behind.
Crashing in the prairie,
It was really scary.
The convicted left me,
How could this be?
I did not have a drink,
But I'm the victim I think.
The sky brought light,
But to me it was still night,
I was out of sight.

Days passed, but I could not be found,
Rescuers didn't came, made no sound.
Couldn't they find me? Wasn't it obvious?
A dead girl missing, this was serious!
How could this be?
Why was it me?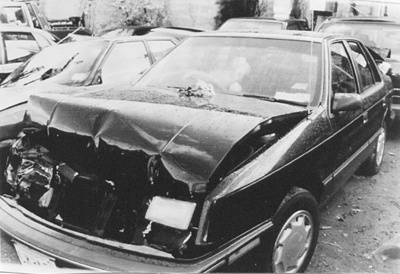 © Maura D., Marshfield, MA