Night
February 11, 2009
Looking threw a photo,
from a couple decades ago,
a time when peace existed,
I saw a face exited.
It wasn't just any face,
but a whole dispersed race,
a race that would be tortured,
a race that would be killed
a race that would be scapegoated,
while the world's silence grew.
But that face didn't show its fate,
It was smiling to whoever looked at it,
Telling us how it was like to live,
How his or her life was normal.
Performing ordinary activities,
walking in the park on a warm sunny day,
gathering in a pool room to play,
something you and I would do any day.
But a few years passed,
and the dark and powerful Hitler rose,
He was appointed chancellor,
but later on became a dictator.
He only had one plan in his head,
Final solution, the smell of death for all Jews.
He went pretty far, but then failed too.
But when he went down,
Six million Jews did too,
Four million Gypsies did too,
and two million others did too.
Hitler made Germany look bad,
They forgave the world for their actions,

but the twelve million souls were still vanished,
and some of them without a prayer.
And I'm not just talking about an ordinary nightmare,
but a tornado that was as cruel as misery and hatred,
and was running down the country surprising the unaware.
It was in the center of the night,
and caught people in the dark,
twisting them to pieces,
until their courage decreases.
Going from community to community,
their was no more opportunity.
You couldn't hide from this screeching train-like roar,
and if you did you would get tore,
Ashes will be your corps,
A human no more.
Once you got sucked up,
You were forever gone.
With the wind pushing you to the ground,
you were tossed around like a debris.
How could this have gone wrong,
just with one bad storm,
but you were like everyone.
And now that its over,
all we can do is remember,
all the debris and damages,
caused by that one strong storm.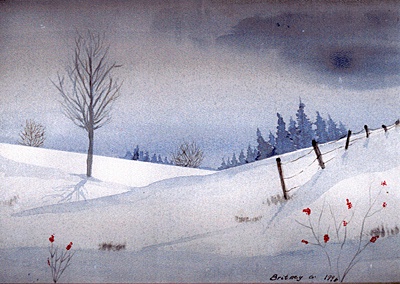 © Britney G., Green Bay, WI