Winter's Creation
January 31, 2009
Snowflakes fall,
one by one.
Each doing their own dance,
Crystalizing the earth with their beauty.
Whiting out imperfections,
Silently screaming individuality.
Writing music all over the world,
Turning it into an unmatchable masterpiece.
Tickling your bare skin,
And kissing your cheeks,
Trying to bring out your smile.
Drifting down quietly,
The beautiful pureness that is created by winter,
Slowly buries your troubles.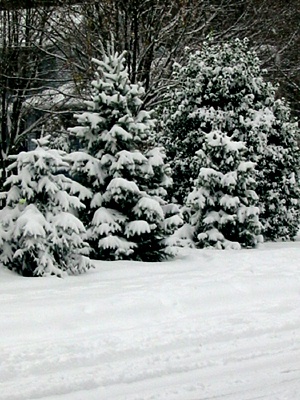 © Kristen S., Sewell, NJ