Imperfection
January 7, 2009
Nothing ever lasts
Everything is impermanent,
Nothing can be perfect,
Al things can be broken,
By power stronger than laws.

A bird has its feathers,
The most beautiful sight,
A perfect plumage, both holy, and right
But a bird sheds its feathers,
When a bird starts to molt,
Losing all color,
But its not the birds fault.

A blade made of steel,
Is sharp for a fight,
Glistening dangerously,
Deadly on sight.
A blade made of steel,
Cuts like a beast,
But it can no longer slice,
After it has seen death, and has worn,
After a blade dulls down to nothing,
To the fighter, the blade is no longer sworn.

A man is a wonder,
Made of reason, and fate,
He can see, think, love,
And even defy hate.
He can feel,
He has emotions and hope,
He can feel joy, and be happy,
He can throw a dead man a rope.
Man can love.
Man can give all he can,
He has a soul and a heart,
Which was the essence of god's plan.
Man isn't perfect,
He can feel pain,
He can be consumed by terrible greed,
And he can throw others into the pouring rain.
Man isn't perfect,
Heck! They may seem to be,
The love man can give,
Sometimes isn't a reality.
Love can be fake,
It can lead to heartbreak, and despair,
Because man isn't perfect,
What love searches for,
Simply is never there.

Nothing is perfect,
Everything dies,
Nothing can stop this truth,
Not even your lies.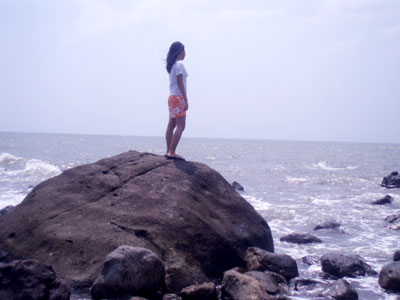 © Grace L., Bacolod City, Philippines