Mentally Handicapped
January 7, 2009
Ugghgh gaah ahga buffz
Hahaha
Fooled you!

What?
You actually thought
Slurring
Is all i can do?

What are you?
Sexist?
Racist?

Oh wait.
There's no term
For discriminating against
retards is there?

Heheh
It's aight
Whatevs yo

At least you don't

Scream in my face
Push me off
The wheelchair
And then laugh and loogy

At least you wouldn't

Talk to me with
Long, stretched words
And tell me i can't take
The quiz everyone else's taking

At least you didn't

Stick needles in my butt
Shine light in my eyes
Only to say
That i'm not recovering

At least you never

Cry
Cry "Why?!"
After
Kissing me good night

At least you know
That just cuz

i can't keep my eyes from rolling
Or my mouth from drooling
Or my brain from sucking

I'm still cool.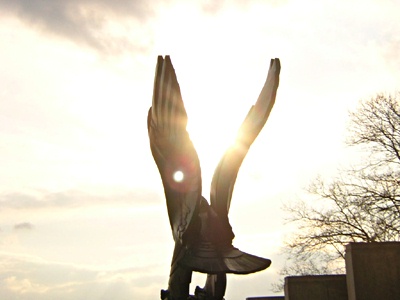 © Brittan S., Claremont, CA