Waves of Time...
January 2, 2009
The waves of time, they sweep my feet...
At times, they can be three... oh, six feet deep!
They come every morning and evening to sweep
The tears of last night, and that of morning I weep

In the night, I lie awake
Wondering, what wrong I did make...
That I should cry, ever so late...
Into the night... Yes.. closed was the gate...

The gate, that kept us together
Or rather...the gate... that kept our hearts together
But, no... I didn't close the link...
Lot of people... lot of stuff... pushed me to the brink...they didn't let me think...

There... there's my mistake...
I can give up almost anything for your sake...
Now I know the mistakes that I make...
For a heart is not for anyone to break...

Well, no use of pondering over that now...
Yet I can't... I won't let go of it...how
Can you let go, that the essence of your existance...
Has imbibed as a part of it... yes... persistance...

Persistance is my answer to this....
I'll never let go of the one thing that keeps me together... this...
This feeling that I have... that feeling that tells me...
That you'll come by my way again...

And the days we passed... the time we spent together...
Will be etched in my memory forever...
The waves of time, they sweep my feet...
Yet they don't wipe my memories... for these memories are not weak...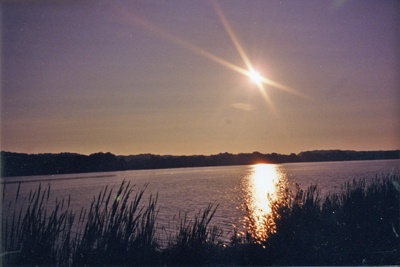 © Gabrielle C., Struthers, OH