Pictured Sorrow
June 19, 2014
If I could draw a picture of sorrow and hurt, what would it be?
A beat up heart,
A broken down mind,
Maybe a soul who has lost all hope of the future?

A face whose eyes stare unseeingly at the beauty that surrounds it,
And while others receive it this face does not.

Maybe a world with a broken axel,
Might slightly do the trick;
But even then it won't compare,
To the pain in my head.

A lone tree in a pasture,
Bending to the wind;
Could maybe give you an idea,
Of the isolation I feel.

Maybe a clock running out of time,
With the springs popping out;
And in the back ground the clock maker,
Just sits back and watches the clock break down.

There is no way for me to illustrate,
The sorrow that I feel;
No picture does it justice,
No sketch can even compare.

The only way you can see the pain I feel,
Is to glance down at my wrists;
I guess you could say that the scars that mar my body,
Is art the represents my hurt the most.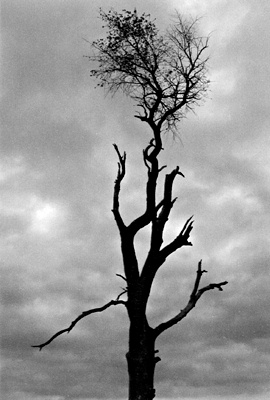 © Cassie H., Carmi, IL