Snow Cage
May 8, 2014
Glistening branches
drape over my face,
Delicate and white
like frozen lace.

I see through the spaces
my potential release,
But this is not an imprisonment
from which I want to be freed.

All is silent,
save the ice creaking,
That moves the stillness
from the calm that its seeking.

And tucked in my corner,
I know it will fade--
So I wait with the winter
from behind my snow cage.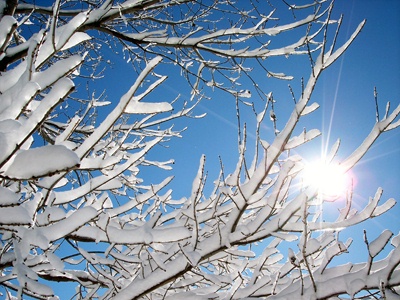 © Barbara S., Hoffman Estates, IL