My Sister
July 26, 2013
Worn out filthy converse.
Holes torn in faded cloth.
Steps like giant foot falls
Or silent as a moth.

Cries louder than thunder
Recede to tapestries.
Words woven together
Like Future's prophecies.

Like deals made with the devil,
Once you're in, can't back out.
It has been decided,
There is no room for doubt.

Discuss at your own risk.
Be sure you're confident.
But even then it's hard,
No point in argument.

Blue and neon laces,
One second there, next here.
A red, black blur passes.
Laughter ringing in ears.

Some mistake energy
As a thing to drive fear.
Though quick to jump about,
A kind and thoughtful dear.

Putting others above,
Own worried placed below.
A shoulder to lean on,
You probably all know.

Strength courses through those veins,
Fire burns in that soul.
Tangled hair, daring acts
Spirit of a young foul.

These details describe her
As she is naturally.
What I always think of,
A child, wild and free.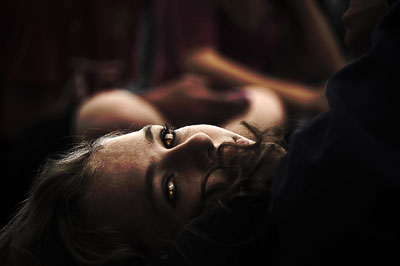 © Calvin C., Salt Lake City, UT