The Words Of A War Prisoner
March 19, 2013
Do not judge me
Because am just like you
I killed the man
But I've got my reasons
For this is the man
Who took my Life away from me
My Light
My Heart
My Family
My Half

I killed the man
Who feeds his gun
Than he feeds himself.
He kills for Power,
He kills to be feared.
Makes the innocent shiver,
At the mention of his name.

I killed the man
Because I made a promise
A promise to my family
A promise to my home and country
You can kill me, if you want to
But I shall not cry nor beg for mercy
Because I shall die Knowing
That I have fulfilled my promise.
I have stopped the man
Who leads you and tells you lies
Makes you kill, with a promise of power

I Would Die Proud.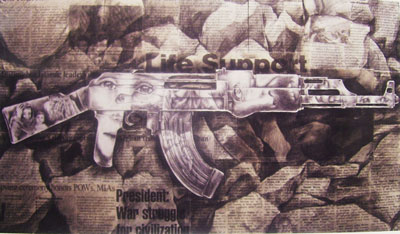 © Claire V., Lubbock, TX