Of Fenrir
August 28, 2012
In chains, He sleeps
And awaits the day
That He, the wolf,
Can run and play.

The Gods shall flee,
As He hunts the one
And puts him down,
Death's deed done.

The father of Lords,
With blood shall fall
By the jaws of Fenrir,
Great and tall.

The day of Ragnarok will come,
The day that He is free.
And all shall either run in fear,
Or cheer for Him with glee.

But 'til then, the great wolf sleeps,
Dreaming of His day.
When He wakes, He shall break His chains,
And run, and kill, and play.

In the name of the great wolf, Fenrir.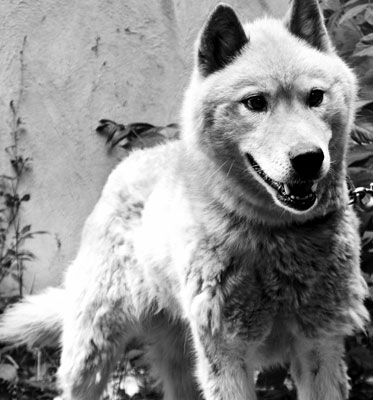 © Mike A., Newark, DE