Freedom of Movement
May 26, 2012
Chained, choked, caged,
Ensnared, enfeebled, enraged.
Escaping is your only activity,
Freedom from captivity,
Freedom of Movement.

Impatience, immurement, imprisonment
Maladroit, malefic, malcontent
You've had time to brood,
You know you want freedom from solitude,
You want Freedom of Movement.

Psaphonic, pathetic, plotting,
Retting, raving, rotting,
Trying to get out of your cell,
Trying to find somebody you can tell,
That you crave Freedom of Movement.

Reined, refrained, restrained,
Sullied, stretched, strained,
You're pulling free,
Ready to be an escapee,
Ready for Freedom of Movement.

Then the bolts pull loose, the chains fall away,
You're free from years of abuse, no longer forced to stay,
The sky yawns wide, the ground stretches out,
You're no longer denied, you're free without a doubt,
You have Freedom of Movement.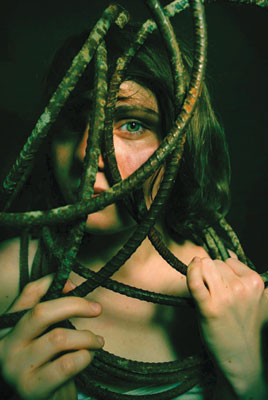 © Narongsukchai T., Sachse, TX