Indecisive
January 28, 2012
Should I choose ahead of time or later?
Should I leave or wait here?
Should I take what's coming,
Or choose a different option?
Should I stop here with this lie?
Should I even have to try?
Should I really tell him,
Or wait till he decides?
Should I give my all or just a little?
Should I stay in the middle?
Should I work my way up to the top,
Or just quit altogether?
Should I go for it to see?
Should I take my heart and flee?
Should I actually believe,
Or wake up to another dream?
To tell the truth, I really don't know.
I'm used to going with the flow.
If I should step out of the status quo,
Where shall I go?
I really don't know.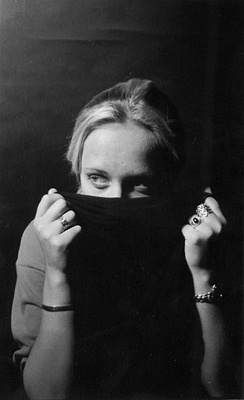 © Hadley B., Marblehead, MA