In Your Hands
January 25, 2012
I don't know my purpose.
I don't have a plan.
That's why I'm down on my knees;
lifting up my hands.


Because You made the heavens and the earth.
You placed the sun up there in the sky.
And with those same two hands, you made me.
So, could you please just tell me why?


What is my purpose?
What is your plan?
Because I'm ready to be,
whoever I am.


Sometimes I feel lost and insecure;l like I'm facing the world on my own.
But then I remember your promise, that I'll never walk alone.


Show me my purpose.
Show me your plan.
God, I'm asking you to direct my path,
with the guidance of your hands.


My feet are ready to follow after you, and you alone.
I'm prepared to walk down any road you want me on.
I don't know my purpose or what's to come in the years ahead.
But I know you love me, because it was written on the cross in red.


So, When the world tries to lead me into darkness,
And my earthly struggles start to get the best of me.
I'll just take your hand and hold it tight.
For you're my eyes when I can't see.


You are my purpose.
I am part of your plan.
God, I am ready to be,
All you say I am.


In those hard times, when everyone in my life has walked away.
You've never once left my side; not even for a day.
So, I won't give up; I will fight for what I know is true,
And In the end, I won't be surprised if I'm left with only you.


Whatever your purpose is for me,
Whatever your plan.
I give my life to you.
Lord, I lay it in your hands.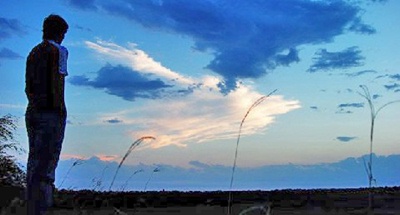 © Stefanie K., Katy, TX