The Mask That No One Can See
November 15, 2011
There's an invisible mask
That hides her face.
They treat her like
She's such a strange case.

She wants someone
To always be there.
Someone to wipe her tears
To stroke her hair.

She needs someone
To tell her it's alright.
Someone to help her win
Someone to help her fight.

She wonders why
They can't see...
Who she is
Who she wants to be.

She needs someone
To understand.
When she's on her knees
Can they help her stand?

Everyone leaves her
Everyone forgets.
They stand by and laugh
As she takes all the hits.

They don't see
That she's not a child.
She's tired of them
Calling her mild.

She's brave and strong
She keeps it all in.
She hides it all
Except when she writes it in pen.

She writes to him about how
She feels so much pain.
From all of this
What is there to gain?

She feels like a flower
Upon the wall.
People don't see her
As she walks down the hall.

The hallways to her
Are just another place.
She has to pass through them
Though they're just a big space.

She can't believe
They let her feel like this.
They just don't care about anything
Except their own world of bliss.

She feels all alone
In this crazy place.
People always make her feel
Like such a disgrace.

They laugh at her and
They crush her dreams.
The world is so cruel
Or so it seems.

They either leave her out
Or they lock her in.
They say "you'll be free"
She tries to scream "when?"

They never let her free
They won't let her fly.
They push her around
And she tries not to cry.

How does she do it
I used to ask.
She always replied
I have a mask.

Now I know
I understand.
I try to help,
Help her stand.

But it can get hard
Because she hides.
She all but shuts down
She sits there and lies.

She lies because
She feels so much pain.
She's cried all her tears
Her heart us stained.

Her heart is stained
With things from the past.
She wouldn't explain to you
Even if you asked.

She's good at a lot
Especially hiding.
Her promises to herself
Have become binding.

They bind her
To her heart.
It's not easy
It's an art.

What makes it art
You calmly ask.
I simply reply
That invisible mask.

There's an invisible mask
That hides her face......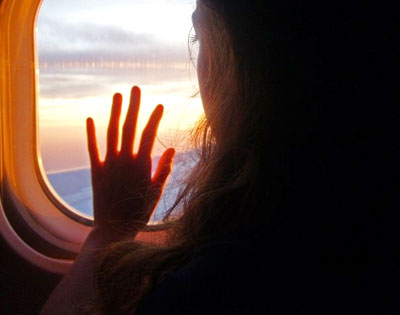 © Megan C., Nashville, TN