Farewell
May 25, 2011
Cliche words drip from this tired pen,
endlessly spilling over these pages,
re-occurring thoughts and emotions.
But to conjure a word to label this hour is impossible.
Perhaps impossible is as perfect as any other.
Because another chapter of my life closes with you,
taking you so far away,
overpowering a love so young and vulnerable.
Still memories linger on walls painted grey
as I set them free from my mind.
Goodbye, gives no justice to the time we shared, leaves no room to re-visit.
Its finality shows no sentiment.
Instead. Be well. Take care my love,
Take care of my love, I've left it all to you.
Take my heart, and take care of my heart,
It all belongs to you.
Farewell.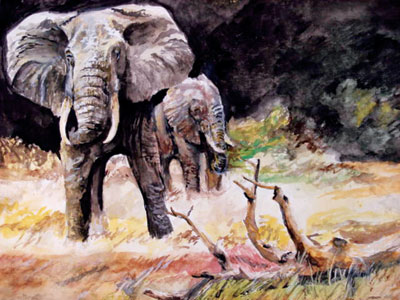 © Daniel A., Monte Vista, CO