White
May 17, 2011
White is the snow on the ground in the winter.
White are the flowers on the dogwood tree in the spring.
White are the crests on the ocean in the summer.
White is the color never found in the autumn.

White are the unicorns and horses lying on her bed.
White are the sheets that cover up her sleeping head.
White is the dream that floats from the child's mind.
White is the stars at night who watch over it all.

White are the pure notes of the girl who sings her song.
White is the paper the girl is about to draw on.
White is the light that shines on the girls face today.
White are the words that find their way through the girl's poem.

White is the woman who watches her child breathe.
White is the moonlight filtering through the window.
White are the troubles that fade away each passing day.
White is the quiet tonight, not a sound to be made.

White is the magic in the air that never rests.
White are the footprints on the sand washed away by the ocean's roar.
White is the hair of the old woman who closes her eyes.
White is the cloud that the old woman steps on-

The old woman who has seen it all.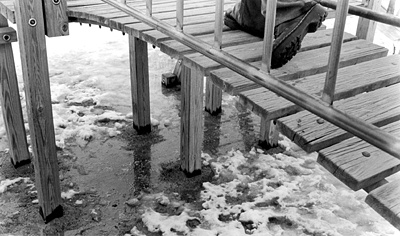 © Rebecca S., Marblehead, MA