alabaster
February 10, 2011
Under the tree I sit at shadows edge
Listening to the tales the boughs retell
of how Spring's new children bloom and the aromas that be fell
or a humorous chronicle of the gallant efforts of a fledgling
and the scurrying squirrel with his twitching tail
and yet how beautiful the evening is when amber, gold, and scarlet fall.
He tells me of Summer Storm's whispering call
but at the mention of Sir Winter his adumbral bark pails
no word of cold bliss should I muster.
The more I express interest the more he flusters.
So I relax against his trunk and allow him to lull me into slumber
never a word of frigid alabaster shall I murmur.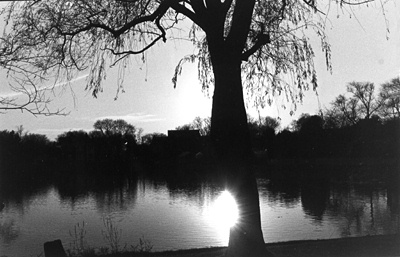 © Chuck K., Marblehead, MA